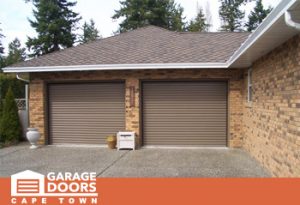 As a top installer of garage doors in Cape Flats, we have for years now been providing many beautiful and functional designs for property owners. We derive motivation from satisfying the needs of our clients, and that is why we usually engage them in the different steps of the process, this ensures we always deliver as far as our clients' needs are concerned. Thus, whatever your needs and preferences for your property may be, our team of professional installation experts will always deliver.
With years of experience in garage door installation in Cape Flats, we provide different types of doors, from sectional garage doors, roll-up doors, and aluminium garage door installations to tip-up models and automatic garage doors. We supply and install single, double, and custom-sized doors for not only residential properties but commercial and industrial establishments as well.
When it comes to garage doors installations, no other installers in the area can match our capability. Our team of well-trained and experienced technicians will help you choose the right material, answer your questions on pricing, and any other concerns so that you make the right decisions. Call us today on 087 550 3151 to speak directly to one of our certified installation experts or request for a quotation.
Our garage door team works throughout:
– Khayelitsha – Samora Micheal – Bonteheuwel – Epping – Pellican Park – Elsie's River – Langa – Lansdowne – Kalksteenfontein – Philippi – Delft – Strandfontein – Nyanga – Electric City – Grassy Park – Blue Downs – Hanover Park – Belhar – Ottery – Bishop Lavis – Wetton – Lavender Hill – Manenberg – Athlone – Lotus River – Crawford – Macassar – Mitchell's Plain – Gugulethu