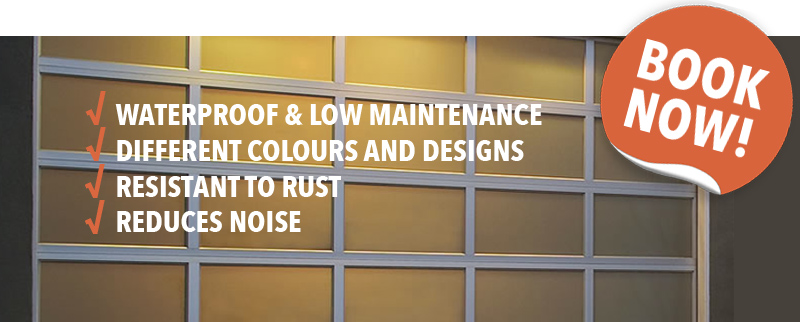 To complement your new home's sleek, modern lines, aluminium garage doors are always a good choice. Nevertheless, there is more to aluminium than just aesthetics that makes it a preferred choice to many:
Affordability
Ease of installation
Lightweight
Noise proof
Weatherproof and Low Maintenance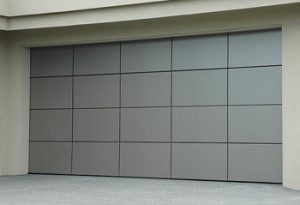 With an aluminium garage door, homeowners can worry less about weather elements having a negative effect as it is resistant to rust and is insulated, with reinforced protection against forced entry and strong winds. This has made them suitable for not only modern homes, but to industrial and commercial properties as well.
Homeowners likewise get to cut down on repair and maintenance costs. As aluminium is a light material, deterioration of the opening mechanism and torsion springs due to wear and tear is much less, making garage door parts last much longer.
Why Opt for Aluminium?
– Strong and light weight
– Resistant to weather
– Low maintenance
– Rust resistance
– Come in white, bronze and charcoal
Aluminium Garage Doors Cape Town: Modern and Flexible Design
The slats of varying sizes make them flexible and capable of accommodating non-standard spaces and also unique designs. You also have the option of changing the garage door's look through a paint job; to ensure the painting adheres, does not crack and weathers well, we recommended professional painting service.
Aluminium garage doors are made from joined aluminium sections which form panel sections. These doors come in four standard colours namely white, bronze, charcoal, and brown, and in horizontal-slatted pattern. Also, aluminium garage doors can be powder coated to your preferred colour.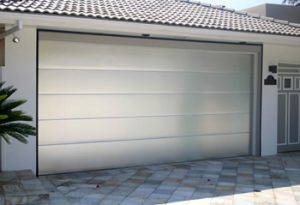 Besides aluminium, we additional stock and install steel garage doors and fiberglass garage doors Cape Town and its environs. When it comes to the installations of garage doors in Cape Town, our expertise and competency is unchallenged. Our team of qualified technicians will assist you in making the right decisions, like on safety and material selection, and with queries on costs and repairs. Feel free to also call us for inquiries on our garage door automation service among other services that we provide. Call us on 087 550 3151 If you would wish to directly talk to one of our certified installers concerning any query you might have, or if you're interested in a quote on our aluminium door prices. You can also get in touch for our similar products, such as budget priced roller garage doors.